What our valued clients have to say
For anyone who chooses Ioanita and her wonderful staff you will be in good hands.

From the first meeting with Ioanita I felt supported, less fearful and confident that a resolution could be found. I had been so badly neglected and overcharged by a previous law firm – I was in a state of utter despair – my health badly affected.

Ioanita took on my case with an almost impossible deadline for filing and serving my documents and worked quickly and tenaciously towards the best outcome for both parties. I am most grateful.

The lovely staff at Gentles Family Lawyers ("Gentles") treat you like a human being – not a commission. Ioanita keeps things in perspective to settle emotions and work towards a resolution away from the expense of the courts.

The staff at Gentles act quickly for what is necessary while keeping you fully informed to achieve an amicable result, not a costly marathon through the courts. Ioanita is very supportive and explained what was going on and what would happen. She explained which items to concentrate on and what not to stress about in a way that I understood.

Ioanita came to my family's rescue.  Her and her staff were so supportive even when I was having meltdowns. They guided me to a successful outcome in a very, very challenging situation with difficult opposing counsel.

Gentles handled my situation with tack and guided me with an efficiency that resulted in a minimum of costs.

Thank you Gentles Family Lawyers for your amazing assistance to date.
Tess, October 2018
Thank you Ioanita and team for representing me recently using the collaborative process in my family law matter. Your expertise on using this process to negotiate with all parties, particularly my ex and his solicitor, ensured my interests remained at the forefront, and enabled a speedy, cost efficient and amicable settlement between my ex and I.
Sue, August 2018 - Property matter
Thank you Ioanita and team for your assistance in finalising the assets split for my divorce settlement. The response throughout was excellent.

I appreciated your advice and mediation approach, so that while emotions ran high on both sides, we were able to settle in an amicable fashion.
Nick, May 2018 - Davidson - Family Law matter
Hi Ioanita, thank you for your help navigating through a complex, difficult and adversarial negotiation with a combative, spiteful and unstable ex-wife.

I appreciate your advocacy during the process and also your ability to help me think through the position of the other person to drive an optimal outcome for all parties.
Brett, May 2018 - Belrose - Family Law matter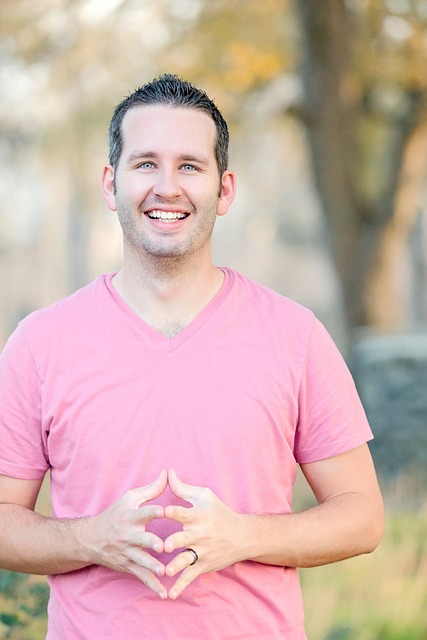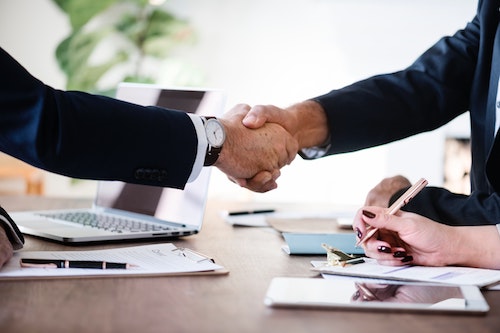 Thank you Ioanita and team for your professional service and helping me finalise my property settlement. My ex-husband has always been difficult and I had to initiate a settlement with him.

By initiating proceedings, my ex-husband was forced to deal with our property settlement and Ioanita's professionalism, quick responses to my emaill requests made me feel supported, not alone and gave me the confidence to fight for my entitlements.

Her kindness and support all the way through the proceedings ensured an outcome that I deserved. Thank you for everything!
Riki-Lee, April 2018 - Cherrybrook - Property Family Law matter
I had a custody matter in early 2017 and was recommended the law offices of Ioanita Gentles. At our initial contact I immediately felt comfortable with her. She was knowledgeable about my particular legal matter and I felt assured at every point that my needs were being taken care of. It was an emotional time for all involved and Ioanita's advice ensured that it was brought to a swift conclusion with a good result for all parties.
Samantha, March 2018 - Balgowlah - Family Law matter
Being a tradie I haven't had much to do with Family Lawyers. The staff at Gentles were friendly and the process to negotiate a property settlement for my wife and I was an easy transition for both of us. If you are not sure about your legal rights or need some advice, I recommend you give Ioanita Gentles a call.

She was easy to talk to and I felt supported during the process. Thank you Gentles Family Lawyers.
Sam, March 2018 - Forestville - Property Family Law matter
Ioanita helped me navigate a difficult world of which I'd had no previous experience. She helped me understand the process and made everything as smooth and painless as possible. Ioanita and her team were all efficient, professional, and a pleasure to work with. I would not hesitate to use their services again. Thanks Ioanita!
Jason, May 2017 - Northern Beaches - Parenting and Property Family Law matter
I am very grateful to Ioanita and her team who have supported me and taken the time to assist me in my parenting and property settlement resolved in the collaborative process. I was looking for a better and less expensive option than court after hearing stories from friends about their court costs over $100k and the process which can turn quite nasty. I believe the collaborative process with Ioanita as the collaborative lawyer was the best way forward for our family as I wanted to remain on good speaking terms with the father of my children. I have recently had our Consent Orders sealed in the Family Court and I couldn't be happier.

My children are happy that their parents went through a non-adversarial process and they had a chance to voice their opinions to the Child Consultant and Coach in our matter, Ms Rebecca Burnett-Smith, of Dee Why. Ioanita and Rebecca were professional, compassionate and both worked tirelessly to assist me whilst I was in a very stressful and difficult separation as my ex -husband and I were living under the same roof.

I have no hesitation in recommending Ioanita and her team as excellent professionals dedicated to a more civil way of resolving property and parenting matters without going to Court.
Paula, May 2016 - North Manly - Divorce matter
I found Ioanita Gentles simply by walking past her office one day at a point in my life when I needed a family lawyer, and I am so pleased that I did. From that very first meeting I knew that Ioanita would be exactly the kind of lawyer I needed to work with – kind when I needed kindness, strong when I needed strength and knowledgeable when I was completely lost in the divorce process. I never felt that she was anything other than supportive of my needs and concerns.

Ioanita is a specialist in Collaborative Family law, and on her recommendation my husband and I decided we would try the process to see if we could get through our divorce amicably. Overall this was extremely successful and I would definitely suggest that anyone going through a divorce consider the collaborative route – it is quicker, it is cheaper and it encourages the couple to remain civil despite the tense emotions that inevitably come into play during a divorce.
Liz, April 2016 - Balgowlah Heights - Divorce matter
Phone us
Manly office: (02) 9977 0889
Ioanita Gentles: 0412 341 635
Conveyancing: 0412 982 093
Visit us
Manly: Suite 5, Ground floor
39 East Esp, Manly 2095 NSW
City: Level 10
20 Martin Pl, Sydney 2000 NSW
Opening hours
Our Manly office hours are:
8.30am to 5.00pm
Lunch hour: 1-2pm
We look forward to helping you