What our valuable customers have to say
  Ioanita and her team had been on my journey since day 1 and had provided tremendous support as a lawyer and as a friend. She had put the best interest of my children at the center of the case and has always been approachable and responsive. Thanks to her efforts, this case had achieved the best outcome that it possibly can. I recommend Ioanita to anyone who is seeking a lawyer to support their cases.
Sonia Zheng, May 2022 
  I do not hesitate in recommending Ioanita and her team at Gentles Family Lawyers if you are looking for solid, professional representation. I found Ioanita to be compassionate, a good negotiator, and very easy to deal with as she has a friendly but can-do personality. Thank you so much for helping me in a situation where finances were important to me having been separated for a lengthy period without settlement. I now feel confident to move on in my life with my new partner knowing that Ioanita and her team have resolved my matrimonial property division in a firm but fair manner.
Peter Andrews, December 2021 
  Hi Ioanita, Isabella, Lee & Flora. I wanted to thank you again for all of your help earlier this year.  Recently I passed some life milestones which would have seemed impossible a couple of years ago. As I reflect on how life has changed and continues to improve it was important for me to let you know what a crucial contribution to that you made.  We achieved a great legal outcome but beyond that you assisted me to transform an emotionally difficult relationship and become emotionally free to enjoy life.  I am so grateful for this.
Jono, November 2021 - Curl curl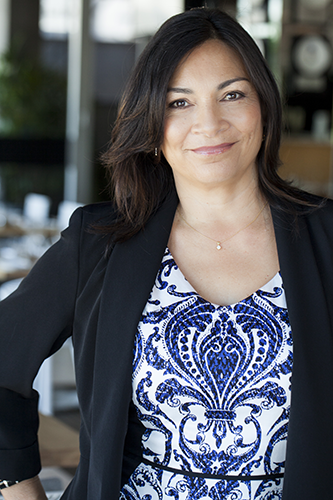 Big thank you to Ioanita and staff for their professionalism, compassion and care throughout my divorce arbitration. Ioanita's extensive experience in Family law ensure their clients are provided with the best possible outcomes. Definitely the best option rather than a huge legal fight, that can end up being dragged through courts. I would not hesitate to highly recommend Ioanita and Gentles Family Lawyers to anyone looking for a family lawyer.
Michael, August 2021 - Abbotsford
  I highly recommend Gentles Family Lawyers. At all times throughout the management of my case, I have had matters managed with utmost professionalism, compassion and care. Every member of staff is approachable and thorough, completing all correspondence and proceedings efficiently and in a timely manner, which enabled me to feel confident and reassured during stressful circumstances. Ioanita's extensive experience in Family law, together with her competent team, ensure their clients are provided with the best possible outcomes. I would not hesitate to recommend Ioanita and Gentles Family Lawyers to anyone looking for a family lawyer.
Trish, March 2021 - Northern Beaches - Property matter
  Ioanita is an organised and trusted person. I had a big difficult problem with an unfair pre-nuptial agreement signed five days before my wedding. I couldn't speak English and about 12 years, and one beautiful child later, I was divorced. I was recommended by a friend to see Ioanita at Gentles Family Lawyers. I was upset, had depression and at times could not speak. My family were unable to support me. After fighting for two years, with court, support from friends and Ioanita, I won a great settlement at mediation. Now I am happy thanks to Ioanita and her lovely staff. They always supported me when I needed legal help.
Izabela, March 2021 - Brookvale - Property and Parenting matter
  During what has been a long and difficult year, Ioanita and her team have guided me, and been there with great clear advice, often going above and beyond expectations! Ioanita bought about a mediation that was calm and collaborative, free of the angst I thought would be inevitable.
We had a great outcome, with both parties happy in the end.
Meegan, December 2020 - Balgowlah - Property matter
  Ioanita and her team were incredibly professional and helpful during the most difficult time.
I highly recommend Ioanita to anyone seeking advice and support.
Tamerel, November 2020 - Manly - Property and Parenting matter
  I am so grateful to have met Ioanita to help me out to sort out my lifetime changes for the past year or so. She is not only professionally efficient but also absolutely compassionate as a fine individual. She understands how the others' pains are like in their lives, therefore, she can put all her professional expertise into practice in the most suitable ways, in order to solve the matters for her clients. You will never be disappointed with her performances as a legal representative. On this occasion, I would also like to express my gratitude to her staff. They are all warm and welcoming yet very professional as much as their boss, Ioanita. My only regret would be that I didn't come to find her much sooner... I wish, but here I am. I am extremely happy with my outcome supported by Ioanita and her staff. Thank you very much for everything you've done for me. I'd proudly like to recommend Gentles Family Lawyers to anyone who needs professional help and advice.
Midori, August 2020 - North Manly - Property matter
  Ioanita and her team are professional and knowledgeable. They were a great help, patient and efficient, whilst also being fair to both parties in the divorce and handling my will appropriately. I recommend them for anyone who needs accurate and fair legal documents.
Therese, July 2020 - St Leonards - Property matter
  At the difficult time of my father's death, Ioanita and her team delivered a knowledgeable and efficient service. They processed the probate quickly and this enabled us to gain access to bank accounts and super funds. Once all funds had been collected, they distributed as per my father's will. I have no hesitation in recommending Gentleslaw in any family legal matters.
Simon, December 2019 - Manly - Deceased Estate
  Ioanita has been a great support both legally and emotionally throughout a difficult and complex court process. She has always been readily available to assist and she and her team work hard to achieve positive outcomes while minimising unnecessary conflict. I'm very grateful for both her compassionate approach and her professional expertise.
Aaron, 2016-2019 - Mosman - Parenting matter
  Thank you to Ioanita and the Gentles team.

The Collaborative Family Law process allowed me to talk about my adult children and their needs as well as giving me the opportunity to discuss my future. Big thank you to coach Julia Brierley of North Sydney for her assistance too. The process was simple, efficient and amicable.

I was also able to purchase my own town house with the assistance of Gentles Lawyers who were professional, kind and caring throughout my matter. I felt truly looked after.
Julia, October 2019 - Beacon Hill - Family Law matter
  Thanks to Ioanita and her team. Professional and diligent service and advice in helping me with my Family Law matter, with good communication throughout.
George, October 2019 - Manly - Family Law matter
  Arranging my Will had been on my 'to-do' list for way too long. I knew it needed to be done, but kept putting it off - where do I start, who do I go to for help? Let's face it, it's not the most fun thing to do, can be quite confronting and complex. I am a little embarrassed that I put it off for so long, but thankful to have found Ioanita and her team to do it because the whole process was made so very easy.

Ioanita covers off all considerations, was efficient, but oh so lovely to deal with. So, if you haven't yet arranged your Will, and you have been waiting for a little nudge to go and get it sorted - this is it. Get in touch with Gentles Family Lawyers.
Emma, September 2019 - Collaroy Plateau - Will
  I am super happy to write a glowing review of Gentles Family Lawyers. Ioanita and her wonderful team have been so lovely I have absolutely no hesitation in recommending them. Thanks again.
Michelle, July 2019 - Belrose – Family Law matter
  After a difficult 18 months attempting divorce, childcare agreements and financial settlement through mediation at Relationships Australia, we were recommended to try Lawyer Assisted Mediation with Collaborative Lawyers.

I was introduced to Ioanita at Gentles Family Lawyers by recommendation from RANSW. When I first met Ioanita and explained my situation, and how difficult my ex-husband was, she was instantly empathetic and assuring that she could help me get to a fair settlement and agreement. I immediately felt a sense of relief and comfort in Ioanita's expertise and understanding of what I wanted to achieve and what was possible for me in my situation.

She handled all the challenges and set backs with confidence and authority and always put me in touch with other industry professionals when necessary to guide me through sensitive and emotional financial and child care disagreements I was having with my ex. It was a longer process than both of us expected due to my ex's difficult nature, but we got there in the end after much negotiation and always with Ioanita's sensitive care, empathy, understanding and professionalism.

I would highly recommend Ioanita and her team at Gentles to anyone going through divorce, financial settlements and childcare agreements. Her attitude towards what was just and fair for me was always priority, and at the same time she gave me a shoulder to cry on and an empathetic ear along with a patient understanding of my personal situation. To get through this challenging time it was important I had someone in my corner both professionally and personally and Ioanita provided that for me and made this process much easier than I had expected.
Rachel, July 2019 - Allambie - Family Law matter
  For anyone who chooses Ioanita and her wonderful staff you will be in good hands.

From the first meeting with Ioanita I felt supported, less fearful and confident that a resolution could be found. I had been so badly neglected and overcharged by a previous law firm – I was in a state of utter despair – my health badly affected.

Ioanita took on my case with an almost impossible deadline for filing and serving my documents and worked quickly and tenaciously towards the best outcome for both parties. I am most grateful.

The lovely staff at Gentles Family Lawyers ("Gentles") treat you like a human being – not a commission. Ioanita keeps things in perspective to settle emotions and work towards a resolution away from the expense of the courts.

The staff at Gentles act quickly for what is necessary while keeping you fully informed to achieve an amicable result, not a costly marathon through the courts. Ioanita is very supportive and explained what was going on and what would happen. She explained which items to concentrate on and what not to stress about in a way that I understood.

Ioanita came to my family's rescue.  Her and her staff were so supportive even when I was having meltdowns. They guided me to a successful outcome in a very, very challenging situation with difficult opposing counsel.

Gentles handled my situation with tack and guided me with an efficiency that resulted in a minimum of costs.

Thank you Gentles Family Lawyers for your amazing assistance to date.
Tess, October 2018
  Thank you Ioanita and team for representing me recently using the collaborative process in my family law matter. Your expertise on using this process to negotiate with all parties, particularly my ex and his solicitor, ensured my interests remained at the forefront, and enabled a speedy, cost efficient and amicable settlement between my ex and I.
Sue, August 2018 - Property matter
  Thank you Ioanita and team for your assistance in finalising the assets split for my divorce settlement. The response throughout was excellent.

I appreciated your advice and mediation approach, so that while emotions ran high on both sides, we were able to settle in an amicable fashion.
Nick, May 2018 - Davidson - Family Law matter
  Hi Ioanita, thank you for your help navigating through a complex, difficult and adversarial negotiation with a combative, spiteful and unstable ex-wife.

I appreciate your advocacy during the process and also your ability to help me think through the position of the other person to drive an optimal outcome for all parties.
Brett, May 2018 - Belrose - Family Law matter
  Thank you Ioanita and team for your professional service and helping me finalise my property settlement. My ex-husband has always been difficult and I had to initiate a settlement with him.

By initiating proceedings, my ex-husband was forced to deal with our property settlement and Ioanita's professionalism, quick responses to my emaill requests made me feel supported, not alone and gave me the confidence to fight for my entitlements.

Her kindness and support all the way through the proceedings ensured an outcome that I deserved. Thank you for everything!
Riki-Lee, April 2018 - Cherrybrook - Property Family Law matter
  I had a custody matter in early 2017 and was recommended the law offices of Ioanita Gentles. At our initial contact I immediately felt comfortable with her. She was knowledgeable about my particular legal matter and I felt assured at every point that my needs were being taken care of. It was an emotional time for all involved and Ioanita's advice ensured that it was brought to a swift conclusion with a good result for all parties.
Samantha, March 2018 - Balgowlah - Family Law matter
  Being a tradie I haven't had much to do with Family Lawyers. The staff at Gentles were friendly and the process to negotiate a property settlement for my wife and I was an easy transition for both of us. If you are not sure about your legal rights or need some advice, I recommend you give Ioanita Gentles a call.

She was easy to talk to and I felt supported during the process. Thank you Gentles Family Lawyers.
Sam, March 2018 - Forestville - Property Family Law matter
  Ioanita helped me navigate a difficult world of which I'd had no previous experience. She helped me understand the process and made everything as smooth and painless as possible. Ioanita and her team were all efficient, professional, and a pleasure to work with. I would not hesitate to use their services again. Thanks Ioanita!
Jason, May 2017 - Northern Beaches - Parenting and Property Family Law matter
  I am very grateful to Ioanita and her team who have supported me and taken the time to assist me in my parenting and property settlement resolved in the collaborative process. I was looking for a better and less expensive option than court after hearing stories from friends about their court costs over $100k and the process which can turn quite nasty. I believe the collaborative process with Ioanita as the collaborative lawyer was the best way forward for our family as I wanted to remain on good speaking terms with the father of my children. I have recently had our Consent Orders sealed in the Family Court and I couldn't be happier.

My children are happy that their parents went through a non-adversarial process and they had a chance to voice their opinions to the Child Consultant and Coach in our matter, Ms Rebecca Burnett-Smith, of Dee Why. Ioanita and Rebecca were professional, compassionate and both worked tirelessly to assist me whilst I was in a very stressful and difficult separation as my ex -husband and I were living under the same roof.

I have no hesitation in recommending Ioanita and her team as excellent professionals dedicated to a more civil way of resolving property and parenting matters without going to Court.
Paula, May 2016 - North Manly - Divorce matter
  I found Ioanita Gentles simply by walking past her office one day at a point in my life when I needed a family lawyer, and I am so pleased that I did. From that very first meeting I knew that Ioanita would be exactly the kind of lawyer I needed to work with – kind when I needed kindness, strong when I needed strength and knowledgeable when I was completely lost in the divorce process. I never felt that she was anything other than supportive of my needs and concerns.

Ioanita is a specialist in Collaborative Family law, and on her recommendation my husband and I decided we would try the process to see if we could get through our divorce amicably. Overall this was extremely successful and I would definitely suggest that anyone going through a divorce consider the collaborative route – it is quicker, it is cheaper and it encourages the couple to remain civil despite the tense emotions that inevitably come into play during a divorce.
Liz, April 2016 - Balgowlah Heights - Divorce matter
Phone us
Manly office: (02) 8319 7498
Ioanita Gentles: 0412 341 635
Conveyancing: 0412 982 093
Opening hours
Our Manly office hours are:
8.30am to 5.00pm
Lunch hour: 1-2pm
We look forward to helping you