COVID-19 Update (Coronavirus)
If you wish to continue in an online environment, we also offer our services through Zoom.
We are committed to providing our services to you and assure you that our support services remain operational.
Our mediation and collaborative meeting facilities are also available in an online environment to assist all to be safe.
Looking for Family Lawyers near you?
We can help you
At Gentles Family Lawyers our goal is to ensure that our clients receive the best advice to reach an agreement about their family law issues.
We have a firm focus on your best interests and achieving the earliest resolution, in what is a difficult and often painful time.
"Ioanita has been a great support both legally & emotionally throughout a difficult & complex court process. She's always been readily available to assist & she and her team work hard to achieve positive outcomes while minimising unnecessary conflict. I'm grateful for both her compassionate approach & her professional expertise."
~ Aaron, Parenting matter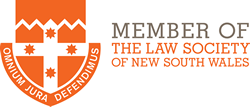 Manly office: 0412 341 635
Hours: 8.30am to 5pm Monday-Thursday
Ioanita Gentles: 0412 341 635
Conveyancing: 0412 341 635
Ready to start a discussion about your future? We're here for you.
Let's start talking today, to make sure you're ready for tomorrow. Reach out to our team.
Liability limited by a scheme approved under the Professional Standards Legislation